Don't Panic! at the Disco
is the fifth episode of
MyMusic
. In this episode,
Metal
has had enough of not having a desk and resorts to locking his co-workers up and creating
Metal Town
.
Indie is having some trouble: he's becoming as mainstream as anybody can be, but he tries to convince himself he needs to be like his ancestors and live the hipster way. Indie seems sick, as Scene must aide him. Indie wants to remind Scene to tell Intern 2 he smells- as an annoyed Intern 2 stands beside Indie, fanning him. Meanwhile, Metal still doesn't have his own workspace, although Techno & Dubstep agree to help him out- however, their idea of a workspace involves many strobe lights and a massive rave. Metal marches into Indie's office, knowing he isn't being treated right. He suggests if Indie maybe gets rid of the Native American who blesses the office every week, maybe the office would have enough money to pay for Metal's workspace. Indie tells the blesser to not feel bad and to close the door. Metal tirades, saying that the time is now for the employees to strike! However, they all have their own opinions on Indie, which makes Metal mad. Hip Hop threatens him with a gun, but Metal tricks him, stealing the gun. He threatens everyone to go upstairs before he fires at anyone. He locks them all up in the conference room, leaving some peace and quiet for him. Thus, he renames MyMusic "Metal Town".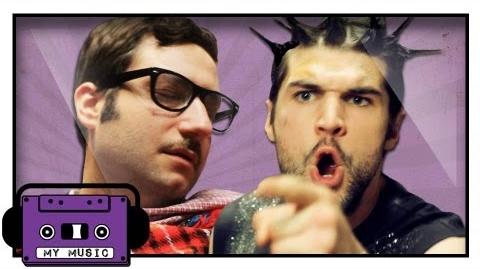 Ad blocker interference detected!
Wikia is a free-to-use site that makes money from advertising. We have a modified experience for viewers using ad blockers

Wikia is not accessible if you've made further modifications. Remove the custom ad blocker rule(s) and the page will load as expected.